These are the "secrets" dispensary owners don't want you to know!
Who Else Wants To Know How To Open A Marijuana Dispensary Legally - Guaranteed?
From:
Matt Jacobsen
If you are interested in learning everything there is to know about how to open a legal dispensary (from someone who personally owns 6 dispensaries that have served thousands of legally qualified medical cannabis patients and their primary caregivers) then this is going to be the most important information you'll ever read...
Because:
Recently, a tell-all, comprehensive "How-To" A-Z guide was released in an amazing new eBook called "The Ultimate Guide To Starting A Dispensary"
It's amazing, because it covers every bit of information (nothing left out) you've ever wanted to know about opening your own dispensary, plus more...
Dear Friend,
Just imagine being able to get your own legal dispensary process started in just 3 days (or less) without wasting all your time getting confused, missing out on important laws or spending a fortune on expensive lawyers.
And you could do this from the comfort of your own home - wouldn't that be great?
Get a Dispensary Started Quick
How?
Well, every bit of this eBook is packed with the most up-to-date, cutting edge information on how to open a legal dispensary written by a current dispensary owner and it took me several years to research, gather the data, refine it and compile it into this amazing new eBook. Ive used this process myself and repeated it several times. This system works whether you've just began looking into it or have been considering it for a while but not known exactly what to do.
Here's just a few things you'll discover in "The Ultimate Guide To Starting A Dispensary" eBook:

Obtaining necessary City and/or County Business Licenses with these 3 easy techniques...
---

4 little known, yet simple ways to approcahing & dealing with difficult and hard to work with landlords...
---

Secrets of dispensary owners in the business that few people ever know about including costs, how to find a location, buying & selling product, hiring employees, customer check-in procedures, payment processing, insurance, accounting, security, etc. ...
---

3 proven steps to networking and outreach with elected officials and law enforcement...
---

2 simple keys (that are right in front of your eyes) to your Dispensary Business Formation...
---

WARNING: 3 things you should never do when it comes to your dispensary application...
---

You'll discover in just a few short minutes how to obtain your non-profit status...
---

6 time tested and proven strategies for dealing with city attorneys, city and county planners, zoning committees, police commissions, city council members, and county Board of Supervisors...
---

When to talk to local law enforcement so they dont shut you down...
---

7 everyday but often overlooked tips and tricks to triple your daily revenue...
---

A pennies on the dollar approach to Incorporation, Bylaws, Employee & Patient Applications, Licenses, Taxes, Permits, Zoning, Contracts...
---

How often to pay taxes so the IRS doesnt shut you down...
---

What systems and forms to use for new member screening, bookkeeping, inventory control...
---

The once famous but forgotten secret that instantly allows you to get hundreds of legal patients (your customers) once you open your doors...
---

How to know what kind of forms patients need to fill out, health and safety codes, and the most up-to-date, current marijuana laws...
---

How to stay out of trouble and flip it around so that the community loves you and praises your dispensary
---
But that's not all...
Because that's just a small tiny fraction of the amount of information you'll discover in this jam packed eBook that you can download within 2 minutes from the comfort of your own home.
If you like what you've read so far than here's what to do
...
You can get your hands on this eBook in 30 seconds (or less) by ordering your copy thats available for instant download.
Just follow the order link below...
---
(All you need is a credit card or paypal- no special Internet accounts or anything like that. And it's 100% safe and secure. Your credit card data is passed directly to the bank and no one but the bank has access to your sensitive information.)
Honestly...What's All This Worth?
Lets be honest here...You could be spending countless hours doing research not knowing if you have complete information, gathering information that may not be current, wasting time and money talking to lawyers who wont give you the full scoop unless you spend several thousands incorporating through them, or be trying to interview reclusive dispensary owners who wont give away their secrets, and still wouldn't even get close to the amount of information that's jam packed into this eBook...
And that alone would cost you an arm and a leg in terms of money and time spent...
Because you see...this isn't some off-the-wall, slapped together eBook!
In fact - This eBook Is So Exclusive That You Can Only Get It
Online Through This Website
But best of all...
This eBook is written in plain, easy-to-understand English (This means that you won't find any super complicated technical jargon here) - It's written to be dead-easy to read and understand, and it's laid out so you can easily follow it.
That's why "The Ultimate Guide To Starting A Dispensary" is truly a bargain at $97
Comparing that to spending thousands on attorneys who will tell you far less and know far less (after all I personally operate 6 dispensaries) you wont find a better, more cost effective investment in starting your own legal dispensary
Yes you read right...
That's just a fraction of what it's really worth and the cost to put this eBook together (Countless hours spent knowing medical marijuana law and the industry inside out, editing this book for the most comprehensive information you need to know) and making sure the information included is the most cutting-edge and up to date information there is).
Why am I making this so affordable? Simple, because you see...
since it's a digital eBook my costs to deliver it to you are small compared to if I had to actually print it out (Which would raise the costs significantly).
Since this is an eBook (Electronic Book), you can download it to your computer within seconds (Usually less than 30 seconds).
That means that you can get your hands on this latest cutting-edge information about how to open a dispensary and start within less than 30 seconds.
But listen...
Even though you think that this is a bargain of a life time...honestly, I will have to raise the price from $97 to at least $127, once a few more overly satisfied customers email me with their testimonials (feed back).
Yep...I will raise the price to $129, and honestly I have to - because the demand is growing so fast.
So if you want to order now you can save yourself some money.
You can order quickly and easily.
It'll take you less than 30 seconds by following the blue link right below.
---
"The Ultimate Guide To Starting A Dispensary" is a pennies on the dollar investment for your business considering what secrets you'll discover in this amazing new eBook.
Now I don't want you to worry...because if for any reason you're not 100% happy and in love with this eBook,
you're protected by my 100% RISK-FREE guarantee.
My 100% RISK-FREE GUARANTEE TO YOU
---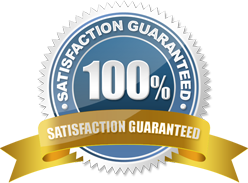 Hey...it's only fair...

You're my customer after all and I truly care about if you get the kind of results you want to achieve.

And if you don't achieve those results, then I take that personally, and I want to make 100% sure you achieve the results youre after. I know how to open a dispensary and I'll make sure you do too.

If for whatever reason you don't feel that this eBook was worth 10 times your investment, simply let me know why within 30 days and what you need to be successful in your venture and I'll answer up to 5 of your questions personally with detailed answers via email- for free. (I normally charge $799 for this kind of consultation- Lawyers charge thousands)
---
Bottom Line is...You're looking to open a dispensary and I'll help you do just that.
Here Are Three Good Reasons To Believe Me When I Tell You
That If You Want To Open A Dispensary
You Owe It To Yourself To Have This eBook
637 other dispensary owners use this very same system you'll be using.
In the past 8 weeks alone, over 2496 people have signed up to receive my exclusive "How To Start A Dispensary" newsletter.
I'm the only person in the entire industry that'll personally help you with custom answers to your most difficult questions if you're not overjoyed with this eBook solution.
(Nobody else in is willing to put their "money where their mouth is" like this...)
The bottom line is this:
My system is 100% guaranteed to work for you ...just like it's worked for 637 other dispensary owners before you.
In my eBook I will teach you a time-tested and perfected formula to open a dispensary. This formula is a simple step-by-step plan you will follow starting with knowing the exact laws you need to know and what to do with them. There's even advice and my personal recommendations that you will save you thousands and make sure you never see any jail time for making a simple mistake.

If you've been looking into this for a long time but feel confused and lost, this will work for you.
---

If you dont have thousands to spend on attorneys, this is for you.
---

If you're thinking about starting a dispensary and you want to make sure you do everything legally so you dont find yourself in trouble or in jail, this is for you.
---
Here's something else I'll do for you to make this the best investment you'll ever make when it comes to "The Ultimate Guide To Starting A Dispensary".
I'm going to include some that are worth even more than the eBook itself.
Here's a list of the bonuses that you'll also get:
FREE BONUS #1: "31 Page Medical Marijuana Business Plan Template"
- $227 Value
This amazing bonus #1 is all about being completely guided step by step in your business plan so you get your applications approved!
You'll discover:

How to fill out the business plan so you can get funding or additional funding for your dispensary
---

How to fill out the business plan with the items your city officials want to see
---

Several crucial things in filling out the business plan you may not have initially considered
---
FREE BONUS #2: "Collective Membership Agreement"
- $279 Value
This amazing bonus #2 is all about having the exact form you need for your legal patients! (Your customers)
You'll discover:

You wont need to pay a lawyer alot of money to draft one up- Ive already had mine draft it up for you!
---
FREE BONUS #3: "Collective Bylaws" - $339 Value
This amazing bonus #3 is all about having the Bylaws that will need for your dispensary already done for you with a fill-in-the-blank template. All you need to do is fill in the name of your dispensary!
You'll discover:

Several crucial things in filling out the business plan you may not have initially considered
You wont need to pay a lawyer alot of money to draft one up - Ive already had mine draft it up for you!
---
That's Just The List of The FREE Things You'll Get...
Imagine How Good The eBook Is
Each of these bonuses are worth just as much as the eBook itself, but they're yours to keep.
But honestly...I'm not sure how long I'll keep these bonuses here, because people have been e-mailing me asking to buy them individually (All 3 bonuses together are worth $835)
But I figured that since it's part of a marketing test I'm doing to spread the word on "The Ultimate Guide To Starting A Dispensary" eBook, then it's well worth it.
Just keep in mind that I could take them down forever at any time, so get them now for free while they're still here.
And I don't want you to take my word for it...
Take A Look At What These People Are Saying About

"The Ultimate Guide To Starting A Dispensary"
"Finally had my business license approved..."

"I would like to say how much this eBook has helped me learn how to take the correct steps in opening my dispensary. Before I really did any research, I originally thought opening a dispensary would be rather easy- but I had it it all wrong. I would read one thing somewhere and read something completely different somewhere else. Several weeks ago I finally admitted to myself I needed some help with this. I knew I could probably hire a lawyer but I didnt want to have to spend an inordinate amount of money. I just needed a guide that was complete and I knew I could do the rest. After getting Matt's eBook, I discovered why my business license kept getting denied by the city. I made a few minor changes to it and within a few days it was approved. Thank you Start-A-Dispensary, you literally made what Im doing possible."
- Ron Gabriel
IE Medical Solutions
"Just needed 100% assurance I was being legally compliant..."

"When I got the idea to open my own legal marijuana business, I didn't know the first thing about them othen than I knew it would be something Id like to do. In search of finding the pieces of the puzzle and trying to put them all together, I decided to go on google and find the best information I could. I stumbled across alot of half finished web sites and guides on how to start dispensaries. Trying to find any information I could, I finally stumbled across your site. I didn't have to look any further. Not only did I find the information I was looking for but there was also a forum portion of the site I could use. I began receiving E-mails from Matt giving me tips and facts about how to do this! He gave me the assurance I needed to know I was going to do anything illegal that might get me in trouble. The information I received was spot on, educational, and really useful! When I was ready to cultivate medicine for my collective, I also referred to your guide and thanks to your ebook, I'm happy to announce its has been over one year and my patients are very happy with their medicine :-) If I knew any one was trying to open their own dispensary and needed a complete guide on how to do it all, I would most definitely recommend this site to them. My patients and I would like to thank you for all of the information and helpful tips you have given us over the past year."
- Shelly Iverson
Chronic Relief Collective
"Was no longer afraid to open up my own dispensary..."

"Start-A-Dispensary really helped me to do what I really love. When I needed some information on how to specially apply the laws on opening my own dispensary, I went to google to find a site on a step by step guide on how to do it. This site was one of the first ones, but I went to seven or eight other sites before looking at this one. I really enjoyed getting the newsletter that gave me tips on how to get a dispensary opened up. I knew Matt knew what he was talking about, so I had confidence in getting his ebook. The most helpful thing for me was the section on state law where he broke everything down in his own words and made it really easy to see the big picture. I no longer feared all this federal reprisal in shutting down dispensaries that I once did. His ebook gave me the confidence founded on fact I needed. Thank you for your help!!"
- Jim Reynolds
Disabled Veterans Collective
"My City Loves Us!.."

"I knew from the get go that getting the approval and green light from the city I wanted to open up my dispensary was going to be a challenge. It is a very conservative area and not only are the citizens conservative but especially the city leadership. How in the world was I going to get something like this to fly by them? I know others had tried before me and they were shut down before they even started. When I got Matt's ebook I finally understood why and learned how to present it to them. Once I applied what I learned, it was welcomed with open arms and now that Ive had it open for the past half year, they support what were doing 100%. We have a great partnership with the city and we're always helping each other. Im thinking about doing a second one now. Thank you for your awesome advice!!"
- Mark Sigurt
Compassionate Expressions
Here's the deal:
For just $97 (A fraction of what lawyers cost) - You'll get more information than you can handle - PLUS more. But also keep in mind that this is the only place you can get your hands on this product right now (you can instantly download it).
---
Sincerely ,
Matt Jacobsen
P.S. Remember, you're getting "The Ultimate Guide To Starting A Dispensary" - PLUS 3 hot bonuses worth $835, that's well over $1,100 in value that you'll get for just $97. Just click the blue link below and you can order securely.
P.P.S. Also remember that you're covered by my 100% no questions asked, risk free guarantee.
---
YES, Matt! I Absolutely Want To Have The Clearest, Simplest, Most Complete Dispensary Starter Guide Around!
Send Me My 100% Free Open-A-Dispensary Mini-Course and Freedom Card Today!



GET INSTANT ACCESS!
You Will Receive the First Lesson in Your Inbox Immediately.
100% Spam Free! I Value Your Email Privacy.
You may unsubscribe at anytime.