The Legal Marijuana Business will be Worth $73.6 Billion by 2027. You want a piece of that?
---
Get our FREE 2020 Expert Guidance From a Dispensary Owner On How To Start a Legal Medical or Recreational Marijuana Dispensary
Don't just take our word for it – read the article for more details.

Dear Friend,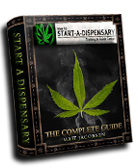 Welcome to Start-A-Dispensary.



In My FREE 'Mini' Course, You'll Learn 9 Essential Things:
The #1 most overlooked factor when it comes to opening a dispensary that can make a huge impact on its acceptance...


What's legal and what isn't and how to structure your dispensary in a legal way that guarantees it will stay open...


How to approach the city/community you're in and having them actually want you to be there!


How to approach law enforcement and have them work along side you and support you instead of hinder you…


A plan to earn a substantial amount of revenue (to be reinvested back into your non-profit)


The most important forms and applications you need to get started…


How to find a location (landlords aren't always open to the idea but you'll learn how to change that)…


How to grow your own medicine with as high quality as possible and to also help you be as profitable as possible…


The exact medications patients want so you are successful right away…


---
Take a look at actual success stories from our previous visitors just like you!
I've started with the free course from my friends at Start-a-Dispensary.com, plus some determination. After month 2 I have generated $5,850 revenue, and after 6th month I was already at $12,300! Now I'm expanding and hiring several people to help me keep up with the pace.
Mark L.,
Dispensary owner,
Utah


So far this isn't my primary business, but I'm on my way to that. I've started my dispensary business primarily based on the information learned at Start-a-Dispensary.com and their help was really priceless. Now I'm helping people in community with this kind of special medical treatment and some ask for my help starting their business.
Laurie,
Medical Marijuana Services LLC,
Detroit, Michigan
---

My name is Matt Jacobsen and I've been a staunch activist in the medical marijuana start a dispensary movement for the past decade. In that time, I've operated and assisted several dispensaries at once. As a devoted activist of the movement, it is my goal to see that medical and recreational marijuana becomes widespread and everyone seeking to open a dispensary is able to, so I'd like to share my knowledge with you, free of charge.
Feel free to browse the links on this site for more information about how to start a dispensary, or to get started quickly, scroll down to enter your email below for my free 12-part start-a-dispensary email course below, where you'll receive one lesson per day in your email box.
YES, Matt! I Absolutely Want To Have The Clearest, Simplest, Most Complete Dispensary Starter Guide Around!
Send Me My 100% Free Open-A-Dispensary Mini-Course and Freedom Card Today!



GET INSTANT ACCESS!
You Will Receive the First Lesson in Your Inbox Immediately.
100% Spam Free! I Value Your Email Privacy.
You may unsubscribe at anytime.

We'll send you your first issue as soon as you sign up, and we'll talk soon.
All the best,

Matt Jacobsen
Disclaimer: Results will vary and we are in no way recommending any information as a substitute for legal help. The information contained is not legal advice, and is for general educational purposes only. No attorney-client relationship is being formed between you and Matt Jacobsen nor start-a-dispensary.com. You are strongly advised to seek advice of legal counsel before taking part in the medical marijuana or recreational marijuana or adult-use marijuana industry. Please be mindful that the possession, use, and distribution of cannabis is a Federal crime pursuant to the Federal Controlled Substances Act.